The West End of London is a sprawling and varied area that encompasses both the seat of government and the home of royalty.
It is also comprised of a sequence of villages that, although now, very much, a part of the urban sprawl that is London, were once distinctive enclaves in their own rights.
The result is that the West End boasts a varied collection of curious and offbeat items and places, and uncovering them can prove both fun and fascinating.
---
THE MEGGIE ALBANESI PLAQUE
St. Martin's Theatre, West St, London WC2H 9NZ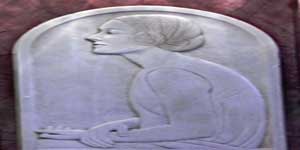 Meggie Albanesi is, today, a largely forgotten figure. But in the early 1920's she was acclaimed as one of the brightest young actresses of her generation.
All that now remembers her is a plaque on a wall at St Martin's Theatre.
---
WHERE ZIGGY STARDUST TOUCHED DOWN
23 Heddon Street, London, W1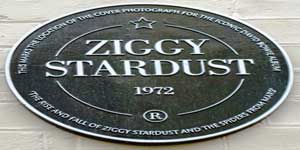 In March 2012 the Crown Estate unveiled a plaque on the spot in Heddon Street where, in 1972, David Bowie posed for the cover of his album The Rise and Fall of Ziggy Stardust and the Spiders From Mars.
The unveiling was performed by Bowie fan Gary Kemp and several members of the original Spiders were in attendance.
---
THE NEWMAN ARMS PUB
Newman Arms, 23 Rathbone Street, London, W1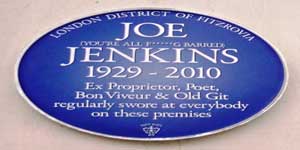 The Newman Arms pub on Rathbone Street is a West End institution and has been frequented by a rich array of London greats that include Winston Churchill, George Orwell and Dylan Thomas.
For many years its landlord was Joe Jenkins, a true character who was renowned for regularly swearing at his customers!
---
THE GIRL IN THE WINDOW
Newman Arms, 23 Rathbone Street, London, W1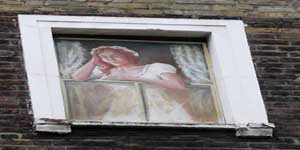 In its time the building that houses the Newman Arms on Rathbone Street has been put to a variety of uses.
However, just before becoming a pub, it was, reputedly, a brothel and, on the wall of the top storey, often unnoticed by passersby, a girl in a white nightdress remembers this intriguing period in the pub's long history.
---
THE EDISON LIGHT BULB
University College London, Gower Street, London, WC1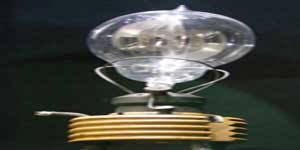 On display at University College London is an early Edison Light bulb, together with the poster that the company put out to instruct people on its correct use.
Evidently there was some confusion as to how this new fangled lighting method worked as the poster advises people that you don't need a match to light the bulb!
---
THE JEREMY BENTHAM AUTO-ICON
University College London, Gower Street, London, WC1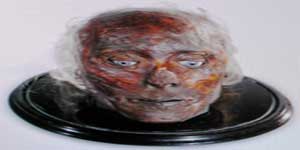 Jeremy Bentham is considered the spiritual father of University College London and so it is, perhaps fitting that his mummified remains, or auto-icon, are on display in the University's South Cloister.
Here we tell the story of how he came to be here and of some of the bizarre myths surrounding him.
---
THE NEAL'S YARD WATER CLOCK
21-23 Shorts Gardens, London WC2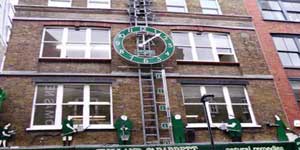 One of the Curiosities that you will find in the backstreets around Covent Garden is the Neal's Yard Water Clock located on a wall in Shorts Gardens.
It was created in 1982 by horologists Tim Hunkin and Andy Plant and has been delighting visitors and residents alike ever since.
---
THE SEVEN NOSES OF SOHO
Around the streets of Soho and Covent Garden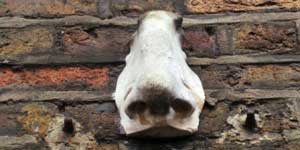 In 1997, artist Rick Buckley placed casts of his own nose on various walls around the West End of London in protest at the CCTV cameras that were then springing up around the streets.
Some were taken down immediately, but seven of them have survived to create the legend of The Seven Noses of Soho.
Richard Jones sets off to sniff them out.
---
HARRINGTON HOUSE - THWARTED AMBITION
Craig's Court, London, WC2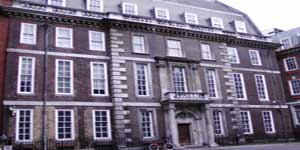 When Whitehall Palace was consumed by fire in the late 17th Century, the Earls of Harrington spotted an opportunity to enhance their family's standing and purchased a plot of land next to the smouldering ruins of the palace.
Sadly, things didn't turn out as planned.
---
LONDON'S LAST SURVIVING SEWER-POWERED GAS LAMP
Carting Lane, London, WC2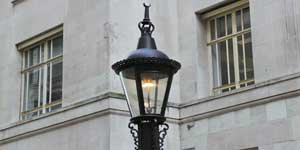 Carting Lane is a seemingly incongruous thoroughfare that runs between Strand and Embankment. It looks as though there is little here to draw your attention
Yet, half way along it, there stands London's only surviving sewer-powered gas lamp or, to give it its correct title, "sewer gas destructor lamp".
---
THE ENDANGERED SPECIES CARVINGS
The Grand Building, Trafalgar Square, London, WC2N 5EJ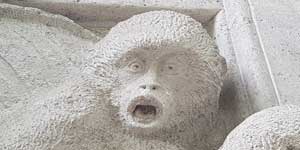 Across the road from Nelson's Column, on Trafalgar Square, you will find an arcade of shops the facade of which is adorned by carved faces and sundry creatures.
This was the work of the sculptor Barry Baldwin and it is an artwork entitled "Endangered Species."
---
THE DOLPHIN TAVERN'S WORLD WAR ONE CLOCK
The Dolphin Tavern, 44 Red Lion Street, London, WC1R 4PF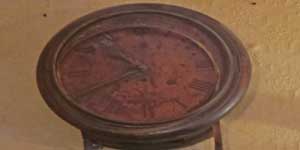 on a wall in the Dolphin Tavern, in Red Lion Street, there is a battered old clock, the hands of which are forever frozen at 10.40pm.
This was the moment when a Zeppelin Airship dropped a bomb on the pub in 1915 and reduced the building to a twisted mass of rubble.
---
THE JEAN COCTEAU MURALS
Notre Dame de France, 5 Leicester Place, London, WC2H 7BX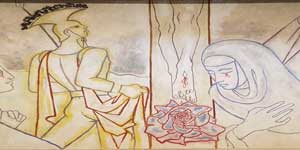 Inside the lovely church of Notre Dame de France, you will find a set of three murals that depict scenes from the life of the Virgin, Mary.
They were created by Jean Cocteau and they are considered the artistic highlight of the church, and are one of the most exquisite surprises that you will find in the busy West End of London.
---
LONDON'S SMALLEST POLICE STATION
Trafalgar Square, London, WC2N 5DN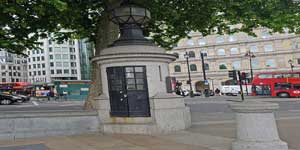 Do you know where you can find London's smallest police station?
Well, you simply need to make your way to Trafalgar Square, where, in the south-east corner, you will find a hollowed out lamppost plinth with arrow slits piercing its walls.
This tiny circular tube has the distinction of being London's, if not Britain's smallest police station.
---
THE FORMER HOME OF JOHN FORSTER
57-58 Lincoln's Inn Fields, London, WC2A 3LJ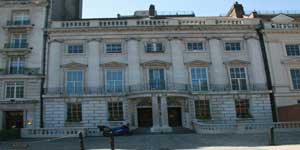 Just a short distance, as the crow flies, from Holborn Underground Station you will find a sturdy early 18th century house.
There is, on the exterior at least, nothing to remember that this was once the home of John Forster, Charles Dickens greatest friend.
Dickens was a frequent visitor to the house, and, in 1844, he even came here to give a special reading from his Christmas book The Chimes.
---
LITTLE COMPTON STREET
Charing Cross Road, London, W1D 4TA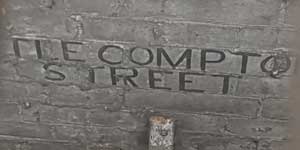 In the centre of Charing Cross Road, across from its junction with Old Compton Street, you will find an iron grille.
If you brave the traffic, crouch down and look through the grille, you will glimpse two street signs that read "Little Compton Street."
They remember a London thoroughfare that was swept away in the 1880's to make way for Charing Cross Road.
---
THE METROPOLITAN POLICE COAT HOOK
4, Great Newport Street, London, WC2H 7JB.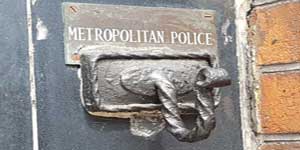 On a wall in Great Newport Street you will find a curious relic from the early days of motor traffic in London.
A single, wrought iron hook, protrudes from the dark tiles of the wall. Policemen on traffic duty used to hang their capes on it.
---
THE JACOB EPSTEIN STATUES ON THE STRAND
Zimbabwe House, 429 Strand, London, WC2R 0JR.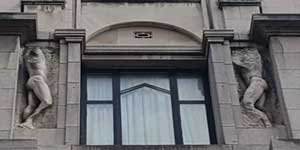 At the junction of the Strand and Agar Street you will find Zimbabwe House, built in 1907 and designed by Charles Holden.
If you look up at the second floor you will see a sequence of headless statues. Sculpted by Jacob Epstein the early days of these figures were marred by scandal.
---