Encompassing neighborhoods as diverse as King's Cross, Baker Street, Camden, Islington and Hampstead, our guide to the offbeat and bizarre places in North London is as eclectic a mix of locations as you could wish for!
After all, where else can you join Harry Potter and his friends on Platform nine-and-three-quarters; see the house where Charles Dickens mistress was living when he first met her in 1857; follow in Dracula's footsteps through the rusting gates of an overgrown churchyard; or even drink some port wine with me Down At The Old Bull and Bush. Da, da, da, da, da?
---
THE HARDY TREE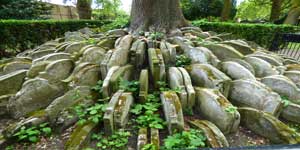 In 1865 Thomas hardy, who was then working as a trainee architect, was given the job of overseeing the clearance of the graves from St Pancras Burial Ground. His contribution to the churchyard is remembered with "The Hardy Tree" around which there is a cluster of moss-clad tombstones
---
ST PANCRAS OLD CHURCH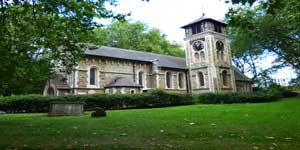 Cowering beneath the soaring bulk of the Eurostar Terminal is a delightful Little church that wouldn't be out of place in a sleepy country village. It is St Pancras Old Church and it is possibly one of London's oldest places of worship, its origins stretching back into the mists of time.
---
17 CHURCH ROW - H. G. WELLS AND PETER COOK
17 Church Row, London, NW3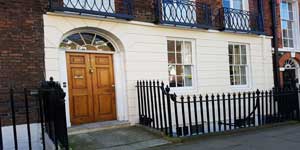 The white facade of number 17 Church Row in Hampstead has nothing on it to remember the fact that this was once the home of the man who is often referred to as the "father of science fiction." Yet, this was once the house of H. G. Wells during a particularly stormy period ion his life.
It later became the home of the comedian Peter Cook.
---
ADMIRAL'S HOUSE, HAMPSTEAD
Admiral's Walk, London, NW3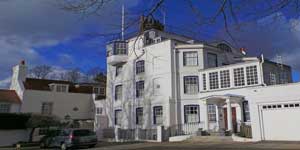 Painted by the artist Constable, lived in by an eclectic mix of former residents, from a distinguished architect to a navy officer who used to fire cannon from the roof, Hampstead's Admiral's House has a fascinating history
However, it is best known as the inspiration for the eccentric Admiral Boom's house in Mary Poppins.
---