Christmas in London is a truly magical time and on our walks you can experience the enchantment of the old and historic City, whilst enjoying intriguing glimpses of the ancient streets and alleyways in all their festive glory.
During the period between Christmas and New Year many of the offices are closed, meaning that the streets of the City of London are a lot quieter than usual, making exploring them an absolute joy.
And, by exploring on foot, you can thread in and out of the old alleyways and passageways and experience them at their atmospheric best. What's not to like about that?
THE WALKS WE OFFER OVER THE CHRISTMAS PERIOD
The London walks we will be offering between Saturday 12th December 2020 and 31st December 2020 will have a decidedly festive feel to them.
Richard's Charles Dickens A Christmas Carol Walk, for which Richard will be dressed in his Victorian finery, will take to the streets on Saturday 12th of December and will run several times in the lead up to Christmas.
VIRTUAL TOURS CHRISTMAS TO NEW YEAR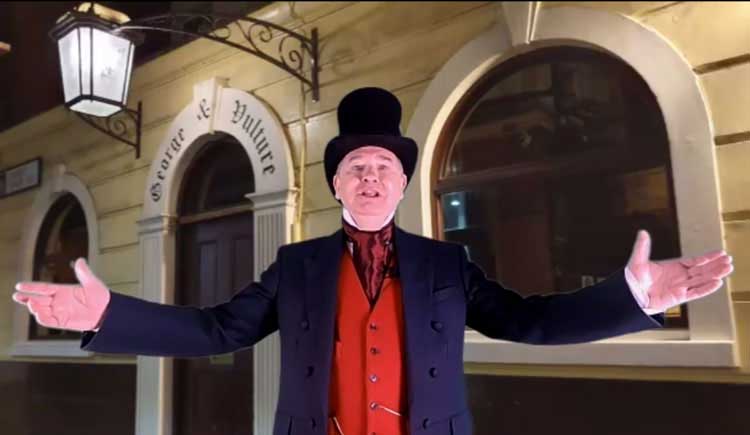 Over the period between Christmas and New Year, Richard will be offering a series of Virtual Tours. These tours are conducted via Zoom and they use film footage and Victorian images to enable participants to explore the streets of London from the comfort of their own homes.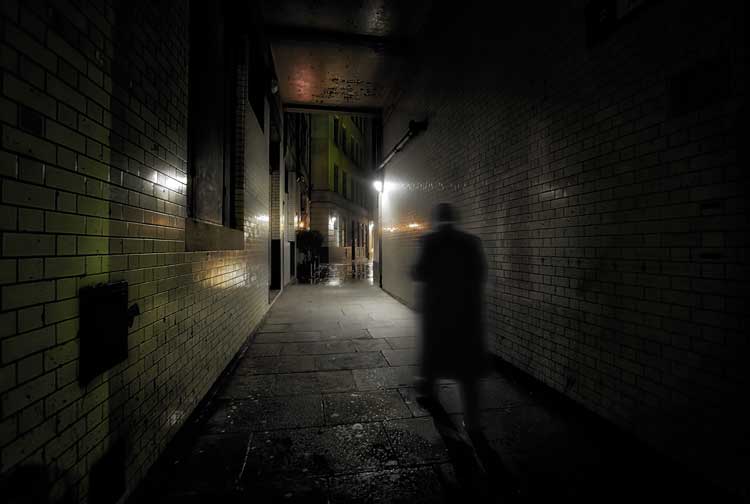 WALK AWAY THE COBWEBS OF CHRISTMAS PRESENT
This is always the period when, with the turkey starting to look decidedly unappetising and the mince pies looking a little soggy and unappealing, you are just looking for something to do that can help you walk of the excesses of Christmas.
A London Walking Tour is the ideal way to do so on so many levels.
For one thing it's not too strenuous, as all the tours proceed at a leisurely and gentle pace, with plenty of opportunities to rest en route.
Secondly, you'll see places that you would never dreamed still existed.
Thirdly, you won't just see London you'll experience it.
BOOKING IS ESSENTIAL
Our walks are extremely popular over the Christmas period so booking is essential.
You can book your places by clicking on the walk of your choice in the sidebar to the right of the page and then following the on page instructions for the tour you wish to go on.
Your confirmation will be sent by return email and a reminder confirmation will be sent out 24 hours before your chosen tour is due to take place.
In addition our emergency hotline will be available for all our tours so if you experience any delays or difficulties we will be on hand to help.
DISCOVER FESTIVE LONDON ON OUR WALKS
So, if you are visiting London over the festive season, or you live in London and just want to get out an about and actually do something different, have a look at the dates when our Christmas walks in London will be operating and prepare to be transported back in time on a series of London walks that will, most certainly, enhance your enjoyment of the Capital this Christmas.