Once you have crossed over the River Thames you find yourself wandering districts of London that are as distinctive as they are fascinating.
Take Southwark, for example. It's on the opposite side of the Thames from St Paul's Cathedral, so it's just a stone's throw from the City. Yet, it is as different from the City as it is possible to be.
This is the case with many of the locations that we cover on our South (or should that be Sarf?) London section of our website, so get those walking shoes on and prepare wade over the River in search of something completely different.
---
ST GEORGE THE MARTYR CLOCK
The Tower of St George The Martyr Church, Borough High Street, London SE1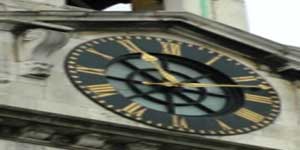 The church tower has four clocks three of which are white and illuminated by night but one of which is black and remains unilluminated when night falls. Reputedly this is because the people of Bermondsey, towards which the clock faces, were reluctant to contribute to the church's rebuilding.
---
LITTLE DORRIT'S WINDOW
St George The Martyr Church, Borough High Street, London SE1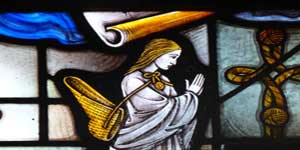 Charles Dickens heroine Little Dorrit was christened and married inside the church of St George the Martyr. She also slept in the vestry of the church when she got locked out of the nearby Marshalsea Prison. All this is remembered by the Little Dorrit window which can be seen inside the church.
---