Once you have crossed over the River Thames you find yourself wandering districts of London that are as distinctive as they are fascinating.
Take Southwark, for example. It's on the opposite side of the Thames from St Paul's Cathedral, so it's just a stone's throw from the City. Yet, it is as different from the City as it is possible to be.
This is the case with many of the locations that we cover on our South (or should that be Sarf?) London section of our website, so get those walking shoes on and prepare wade over the River in search of something completely different.
---
ST GEORGE THE MARTYR CLOCK
The Tower of St George The Martyr Church, Borough High Street, London SE1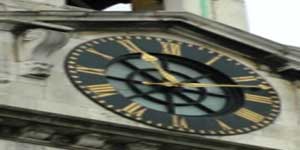 The church tower has four clocks three of which are white and illuminated by night but one of which is black and remains unilluminated when night falls. Reputedly this is because the people of Bermondsey, towards which the clock faces, were reluctant to contribute to the church's rebuilding.
---
LITTLE DORRIT'S WINDOW
St George The Martyr Church, Borough High Street, London SE1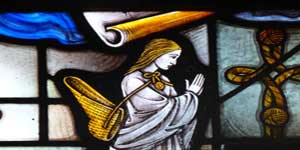 Charles Dickens heroine Little Dorrit was christened and married inside the church of St George the Martyr. She also slept in the vestry of the church when she got locked out of the nearby Marshalsea Prison. All this is remembered by the Little Dorrit window which can be seen inside the church.
---
THE ROUPELL STREET CONSERVATION AREA
Roupell Street, London, SE1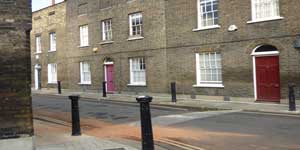 Hidden away from all but the most intrepid explorer - and just a short distance from the busy Waterloo Station and South Bank - you will find a delightful knot of streets that have survived, seemingly unchanged, from the 19th century.
These streets make up the Roupell Street Conservation area, and they are well worth exploring.
---
THE LEAKE STREET GRAFFITI TUNNEL
Leake Street, London, SE1 7NN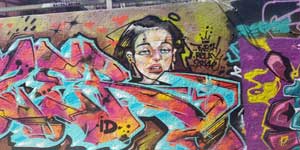 There is a remarkable tunnel underneath Waterloo station on the walls of which street artists have created an ever-changing gallery that is colourful, humorous and totally unique.
The art changes regularly, which makes the Leake Street Tunnel a true joy to explore, time and time again.
---
WALLS AND TRUMPETS -BLUE FIGURES ON BOROUGH HIGH STREET
Maya House, 134-138 Borough High Street, London, SE1 1LB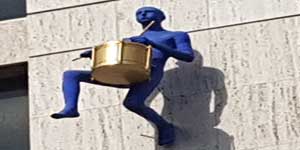 If you look up on the wall of Maya House, a nondescript office block on the west side of Borough High Street, you will see three blue figures climbing up the wall.
They are, in fact, an art installation by the Israeli artist Ofra Zimbalista, and their collective title is "Walls and Trumpets."
---
THE LONDON NECROPOLIS RAILWAY
121, Westminster Bridge Road, London, SE1 7HR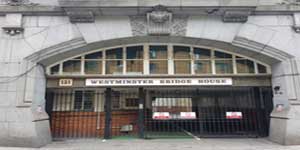 For 87 years, from 1854 to 1941, trains trundled out of a special "Cemetery Station", on Westminster Bridge Road bound for Brookwood Cemetery, in Surrey.
In its heyday, Britain's most unusual railway service, carried the coffins of around 2,000 departed Londoners a year on their final journey.
---
A MINIATURE ST PAUL'S CATHEDRAL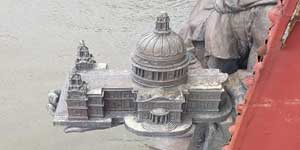 If, as you cross Vauxhall Bridge, you take the trouble to look over the parapet that lines either side, you will see a series of statues.
One of them hold in her hand a perfectly scaled down model of St Paul's Cathedral. This has been described as England's smallest cathedral.
---