WELCOME TO THE FREE LONDON TOURS
Walking is by far the best way to explore London, and on these free, self-guided tours you can experience all the great places and sights that England's capital City has to offer.
Step by fascinating step, these DIY London walks will help you to explore London and enable you to uncover places where history was made and where time stands still.
MORE THAN A CONVENTIONAL LONDON TOUR
The beauty of these free tours around London, is that, unlike the conventional London walks, on which you have to be at a particular meeting point at a set time and are then herded around in a large group of people, you set your own pace.
You can do the walking tour of your choice on a day and at a time that suits you, you can spend as much or as little time as you choose at each location visited, you can stop for a coffee break or a drink in one of the many historic pubs that you will be passing whenever you choose; and, should you decide that you've done enough walking for one day, you can break off from the route and return to finish it on another day and at another time of your choosing.
HOW IT WORKS
Doing a tour could not be simpler.
Just choose one of or more of the twenty free tours we offer. You can then either read the highlights of the walk or study the entire walk in detail - we give you the full tour here on our website. So you can read it over and become familiar in advance with the route that you will be taking.
You can then print off the full tour of your choice, each with detailed step by step directions. You then make your way to the start point, which is always outside an underground station for convenience.
You then follow the directions and enjoy around two hours of exploration and discovery.
In short, you - CHOOSE, PRINT and GO.
THEY ARE ABSOLUTELY AND UNEQUIVOCALLY FREE TOURS
And, since these tours are 100% free, you've got nothing to lose by taking a look at them and judging if they are the type of tour that you are looking for.
You can read all the information about where you will go and what you will see; you can look at the detailed maps of the routes you will be following; you can watch in-depth videos about some of the tours; and, armed with all this information, if you decide that you want to take the tour, you can simply print it off or download the walk, or walks, that you like the look of, make your way to the starting point, and then enjoy a fascinating sightseeing tour with your friends, family, or even on your lonesome ownsome!
No guide will be setting the pace that you must adhere to, you'll get far more information at each stop than you would on a conventional tour; and, if you really don't think that our free print-off and go tours are your cup of tea, well then you can simply join one of the more traditional style of tours whereby you turn up and pay the guide's fee, or you tip the guide what you think the tour walk was worth at the end of the tour.
Either way, you've lost nothing by having a look at our free tours because you'll see the whole tour - facts, locations, anecdotes and history - laid out on the website with 100% transparency.
What's not to like about that?
ALL TYPES OF TOURS
We've got lots of different types of tours.
Some of them make use of public transport and cover wider areas of London; some of them concentrate on a small locale, such as one of London's many villages; others cover themes, such as the Free Harry Potter tour; whilst others are designed to get those little grey cells bouncing together as you try and answer the questions on our fiendish Quiz Trails.
ON FOOT IS BEST
Because you will be doing your tour on foot, you won't find yourself stuck in one of the nightmare traffic wonderful places that those who go on coach tours experience. You'll get round much quicker, and enjoy your tours far more, that's a promise.
Plus - and this is the real bonus of a walking tour - you will actually be going into the hidden alleyways, tucked away courtyards and historic buildings that bus and car tours simply drive past.
You will be on the ground exploring and absorbing the many fascinating places that London has to offer, not craning your neck to try and catch a glimpse into them from a seat on the upper deck of a bus.
A WALK WITH CHARLES DICKENS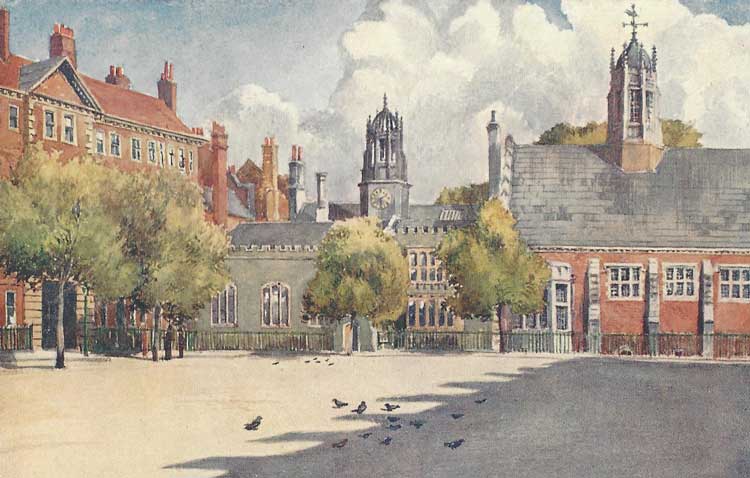 | | |
| --- | --- |
| Start: Chancery Lane Underground Station. | Duration: 2 Hours 45 minutes |
This is a lovely walk that explores the hidden corners of Holborn and the Inns of Court that Charles Dickens knew and wrote about in his novels.
You'll see some remarkable places, uncover historic pubs that are still just as they were when Dickens visited them; and you'll be able to stand at Dickensian locations and read the wonderfully evocative descriptions Dickens gave of them in works such as David Copperfield, Oliver Twist and Bleak House.
This walk is a must for all lovers of English literature and the works of England's greatest novelist.
THE FREE MAGICAL LONDON TOUR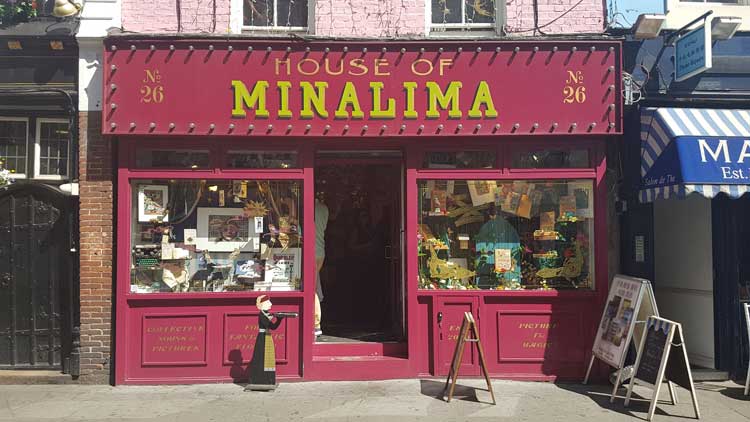 | | |
| --- | --- |
| Start: Exit 3 of Bank Underground Station. | Duration: 6 - 7 Hours |
A truly magical tour that takes you all over London, making use of buses and the underground, to take you to the locations that have been featured in the Harry Potter movies.
However, you'll also get to explore many of London's most famous and lesser known sights on a full day tour that will help you discover some many great places.
The tour is laid out in sections so that you can, if you wish, break it down over several days.
THE MAYFAIR TO ST JAMES QUIZ TRAIL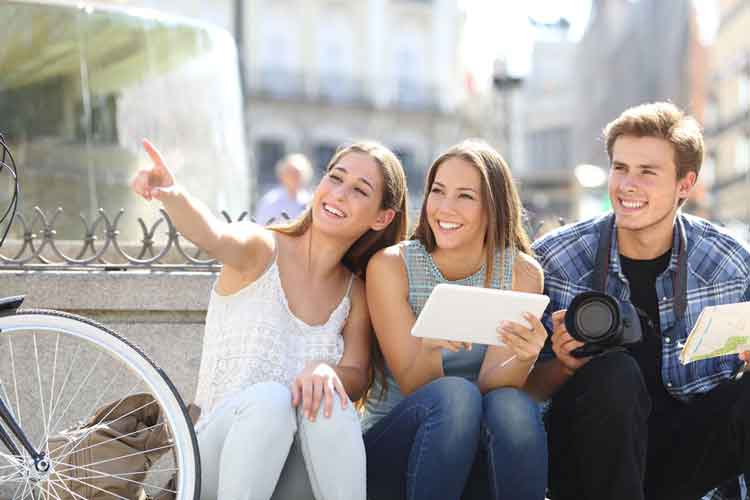 | | |
| --- | --- |
| Start: Outside Bond Street Underground Station. | Duration: 2 hours 30 minutes. |
Are you up for a challenge?
The Mayfair to St James Quiz Trail will take you on a voyage of discovery through the streets of two of London's most exclusive enclaves.
As you make your way through some fascinating places, you'll also have to locate the answers to a series of observation questions and photo challenges.
By the end of the trail, you'll have uncovered some fantastic places, and you will have learnt a lot about the history of the West End of London.
Get Mayfair To St James Quiz Trail
THE CLERKENWELL VILLAGE WALK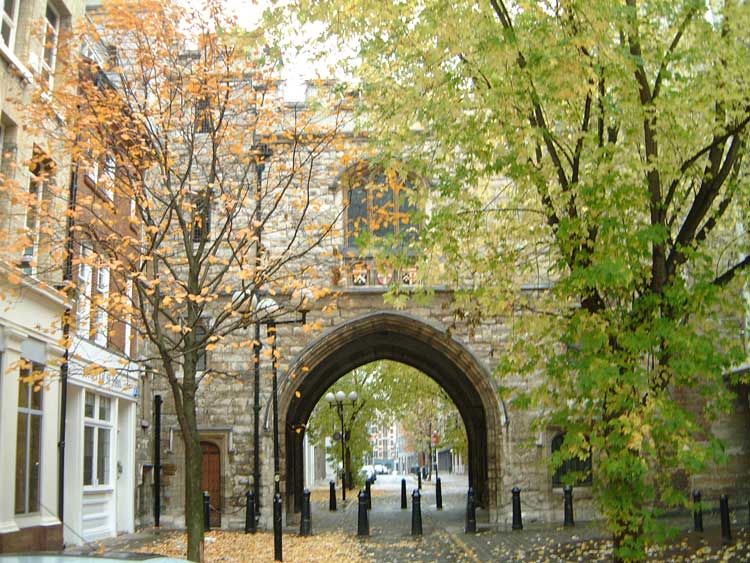 | | |
| --- | --- |
| Start: Barbican Underground Station | Duration: 2 Hours |
Clerkenwell is London's hidden village, and so many discoveries and wonders await you on this walking tour.
From a perfectly preserved Tudor manor house, to places that were featured by Charles Dickens in Oliver Twist, not to mention one of the most gruesomely named locations in London, you'll be hard pressed to select a highlight on a walk that is, quite simply, crammed with highlights!
A WALK FROM WESTMINSTER TO HOLBORN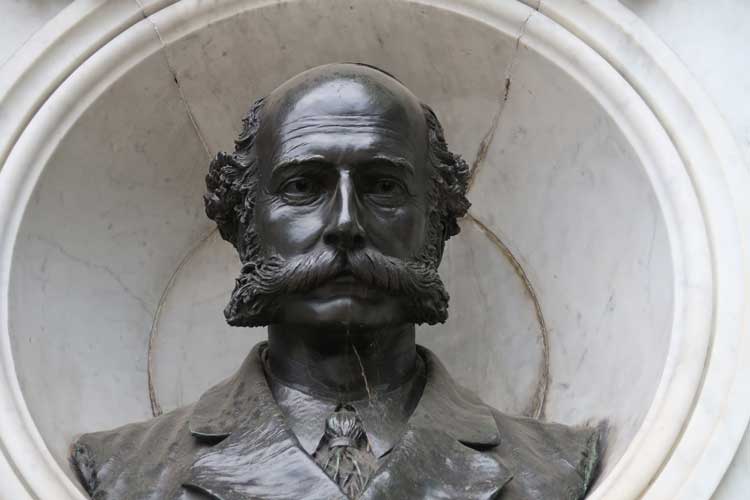 | | |
| --- | --- |
| Start: Outside Westminster Underground Station | Duration: 2 Hours |
From the busy streets of Westminster, to the even busier and bustling streets of Covent Garden, this walk will take you through some of the most well-trodden parts of London.
But, don't be disheartened because, every so often, you'll turn a corner into a secret court or alley, or you'll duck into a subterranean thoroughfare, and suddenly, the crowds will vanish, to be replaced by magical locations that are so reminiscent of bygone London.
THE SEVEN NOSES OF SOHO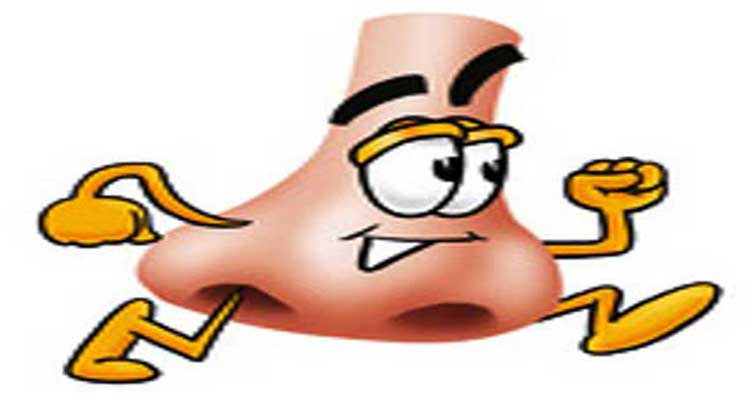 | | |
| --- | --- |
| Start: Outside Covent Garden Underground Station | Duration: 2 Hours |
This has to be the quirkiest of my free tours around London.
Dotted on walls around Covent Garden and Soho, you will find a series of noses and ears that were put up by two artists as a commentary on the surveillance state we now inhabit.
However, these art installations soon became the stuff of legend, and on this walk you will be able to sniff them out and, in the process, enjoy a quirky stroll around London's West End.
THE SOHO SELF-GUIDED WALK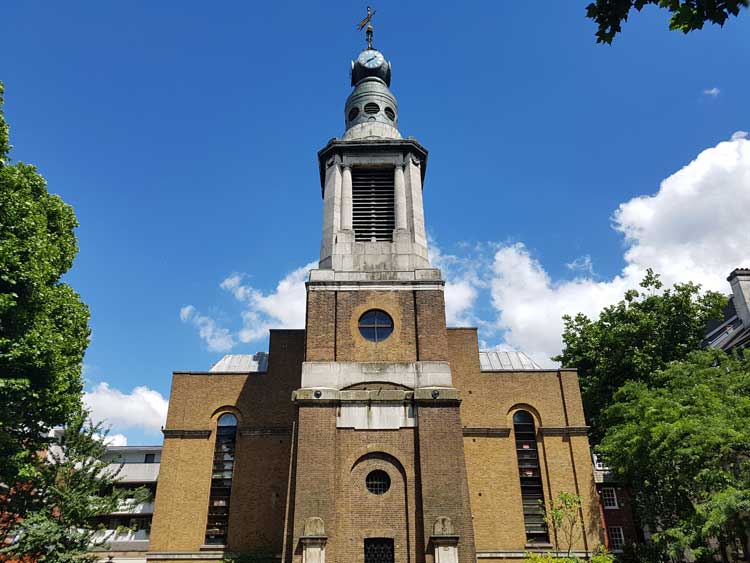 | | |
| --- | --- |
| Start: Tottenham Court Road Station | Duration: 2 Hours |
This walk will take you around the streets of one of London's liveliest neighbourhoods, Soho.
There is so much to see in the streets of this cosmopolitan enclave, and the cast of characters you will encounter as you pick your way through its streets, alleyways and squares ranges from Dickens to the Beatles.
THE DOCKLANDS TOUR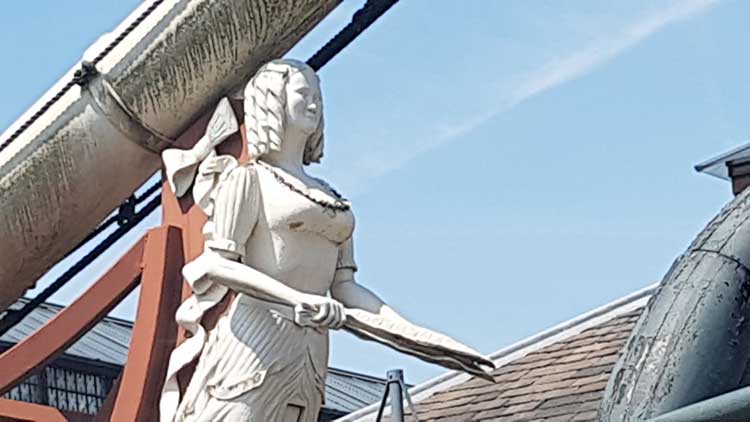 | | |
| --- | --- |
| Start: Shadwell DLR Station | Duration: 2 Hours |
If you are new to London, the Dockland walk might not be your first choice of tour, but you should enjoy it at some stage in your visit for the simple reason you'll venture into a lesser known part of the Capital.
Riverside alleyways abound around here, as do rickety old Thamesside pubs that have changed little, if at all, since they first slaked the thirst of patrons over 400 years ago!
Add to these the fact that you'll get some fantastic views of other parts of London, and you can see why Docklands is a terrific and fascinating part of London to explore on foot.
THE EAST END WALK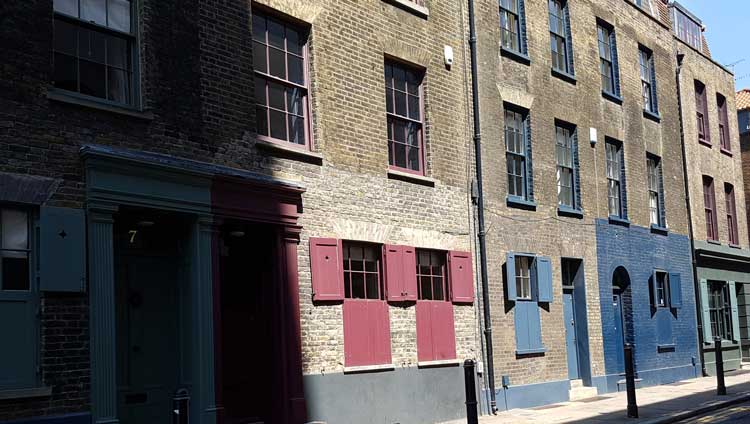 | | |
| --- | --- |
| Start: Aldgate Underground Station. | Duration: 2 Hours |
There's so much to see and experience in the East End of London.
Thirty or so years ago, this was a forgotten and little visited part of London, its greatest claim to fame (or should that be infamy) being the fact that it was the district in which the notorious Jack the Ripper murders occurred.
However, from the 1ate 1980's, and on through the 199)'s, the area became both trendy and gentrified, with the result that it is now one of London's "in" spots, as much famed for its night clubs and street art as it is for its history.
What this means for the casual explorer is you can experience modern and historic London at its very best, and this tour will help you uncover some surprising locations.
THE KENSINGTON WALK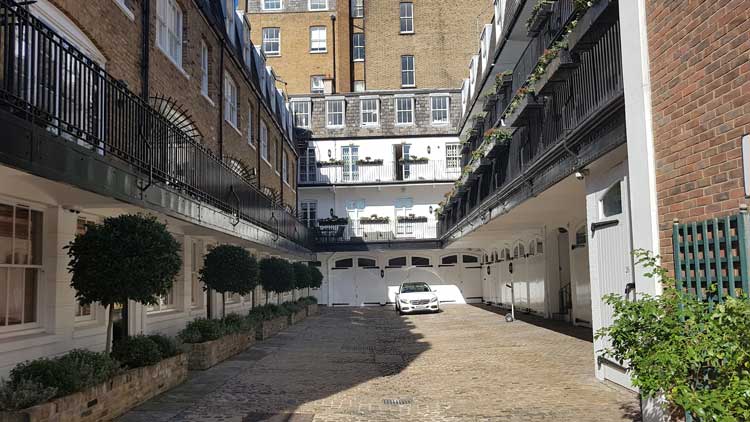 | | |
| --- | --- |
| Start: South Kensington Underground Station. | Duration: 2 Hours |
Kensington is another of the outlying villages that was absorbed into the urban sprawl of London as it expanded in the late 19th century.
In sharp contrast to the East End of London, Kensington has always been home to a more "refined" class of resident, and on this walk you';; uncover some truly fascinating and picturesque locations.
THE CHELSEA WALK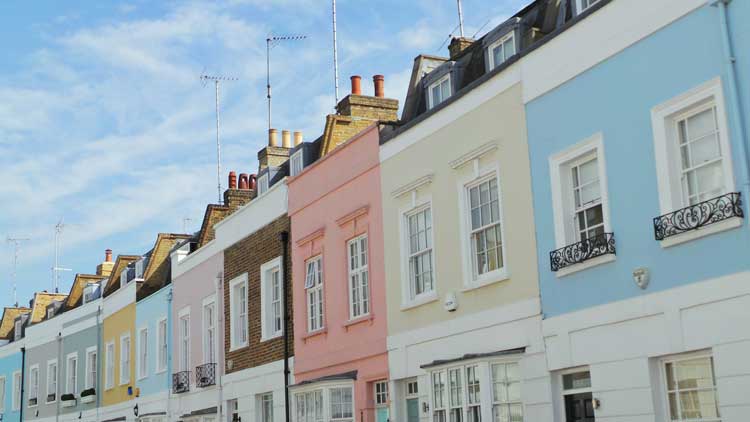 | | |
| --- | --- |
| Start: Sloane Square Underground Station | Duration: 2 Hours |
Chelsea has always been a special village.
Once upon an age, royals and nobles built themselves palaces and houses here, where they were able to enjoy the tranquility of it rural, riverside setting.
By the 19th century it had become popular with artists ands writers.
then, in the 1960's the princes of the rock world graced it with their presence, with the likes of Mick Jagger and Keith Richard's setting up house here.
All in all, this is a fascinating a picturesque walk.
THE SOUTHWARK TOUR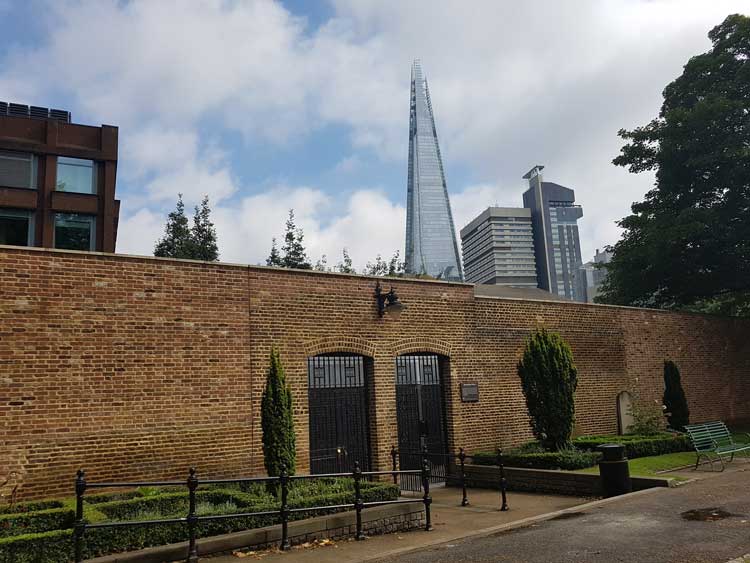 | | |
| --- | --- |
| Start: Monument Underground Station | Duration: 2 Hours |
Southwark has, in the past, often played second fiddle to the City of London on the opposite bank of the River Thames.
And yet, its streets have so much to offer the intrepid explorer who is willing to cross the Thames in search of some of the most atmospheric and historic alleyways imaginable.
This was the London that both Chaucer and Shakespeare knew and wrote about. This was the London where Charles Dickens endured one of the most traumatic periods of his childhood.
In short, it is a part of London in which you will find historical and literary locations aplenty.
THE HAMPSTEAD TOUR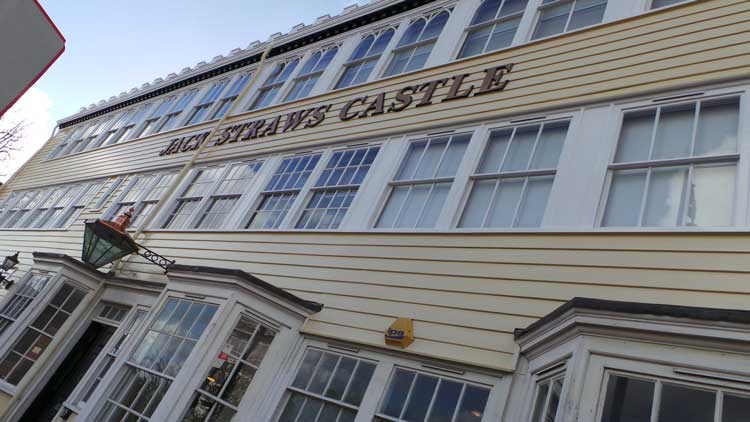 | | |
| --- | --- |
| Start: Hampstead Underground Station | Duration: 2 Hours |
Hampstead is London's country village, "the Jewel in the Capital's crown", and to wander its streets is to discover a truly magical enclave.
Picturesque cottages, grand, almost stately houses, sedate little churches, and atmospheric old pubs abound on this tour.
And, the fact that you will venture out onto the walk and untamed Heath several times in the course of your tour, is an added bonus to a tour that is crammed with bonuses!
WALK THE WEST END WITH DICKENS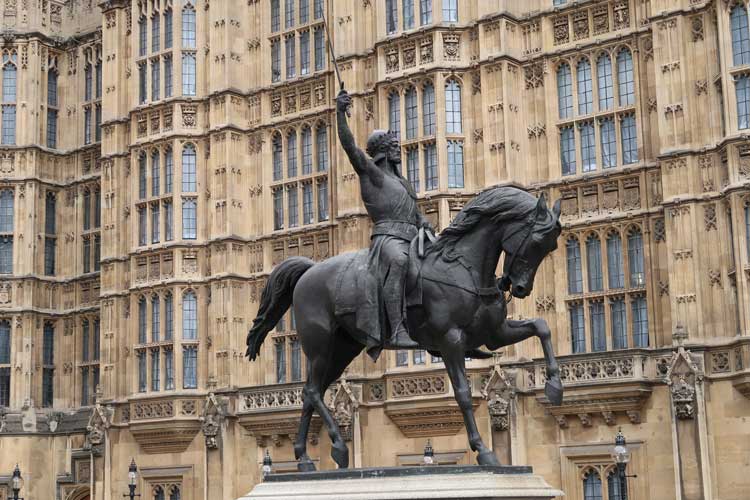 | | |
| --- | --- |
| Start: Green Park Underground Station | Duration: 2 Hours |
Following in the footsteps of Charles Dickens through the streets, alleyways and squares of the West End is a truly fascinating experience.
On this free tour, you'll uncover some incredible locations that have changed little since Dickens knew them and wrote about them. Some of them are well-known, but others are easily missed, and so discovering them will give you frisson of having uncovered something that many of the people you encounter will be unaware of.
A true journey of discovery.
THE HIGHGATE VILLAGE WALK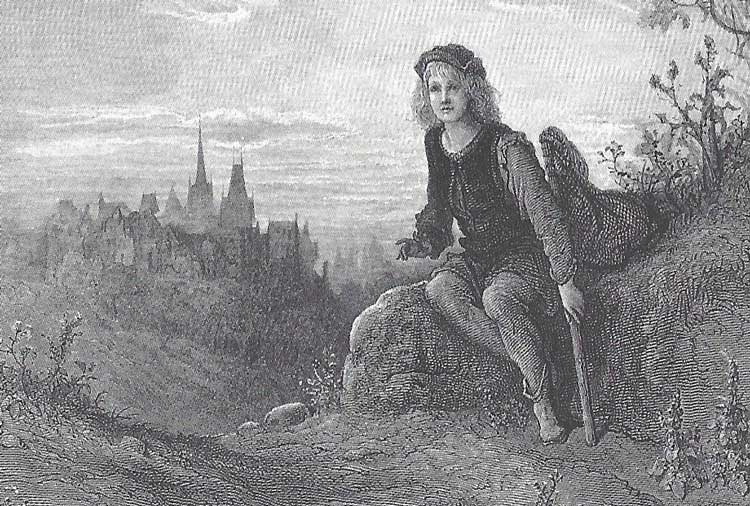 | | |
| --- | --- |
| Start: Highgate Station | Duration: 2 Hours |
According to legend, the bells of London once urged Dick Whittington to "turn again", and, on this walk, you'll be turning again and again - there's just so much to see and experience.
From leafy squares, to picturesque cottages, this walk has so much to intrigue and delight.
A VISIT TO KENSAL GREEN CEMETERY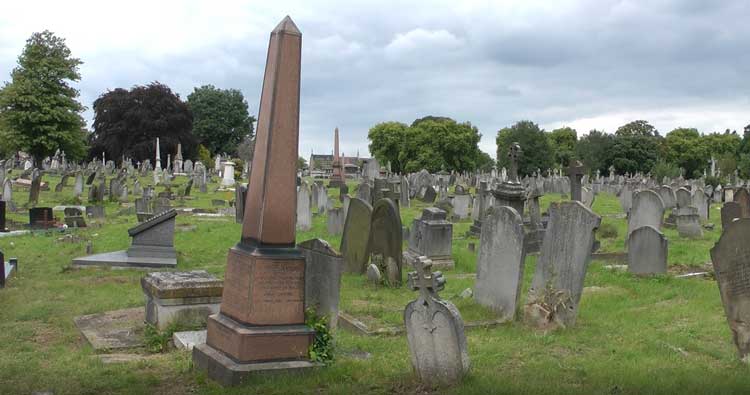 | | |
| --- | --- |
| Start: Kensal Green Underground Station | Duration: 2 Hours |
A Victorian cemetery might not strike you as the sort of place you would want to take a leisurely stroll through, but think again.
Kensal Green is an intriguing necropolis where you will encounter the graves of, amongst others, Wilkie Collins, William Makepeace Thackeray, and one of the greatest tightrope walkers of all time.
In short, you'll be glad you made the journey, and even gladder, that you are able to make the journey back!
Get The Kensal Green Cemetery Tour
THE GHOSTS OF THE TOWER OF LONDON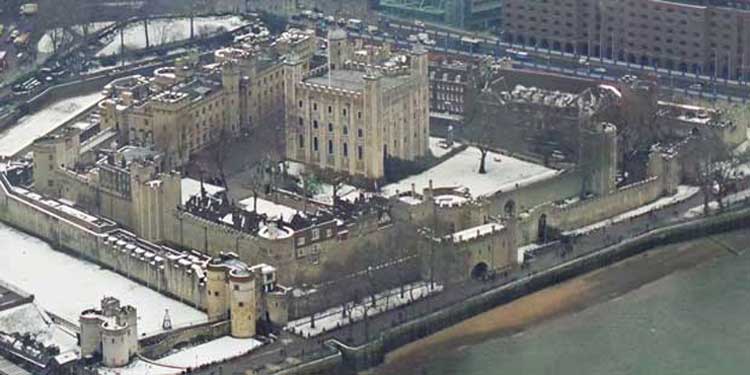 | | |
| --- | --- |
| Start: The Tower's main gate. | Duration: 2 Hours |
Although you'll have to pay admission to enter the Tower, this free ghost walk, will guide you step by step around the interior of one of Britain's most haunted buildings.
You'll not only get to know the stories behind the hauntings, but you'll also get to stand on the exact spots where the ghosts are known to appear.
Get The Kensal Green Cemetery Tour
THE HAUNTED CHISWICK TOUR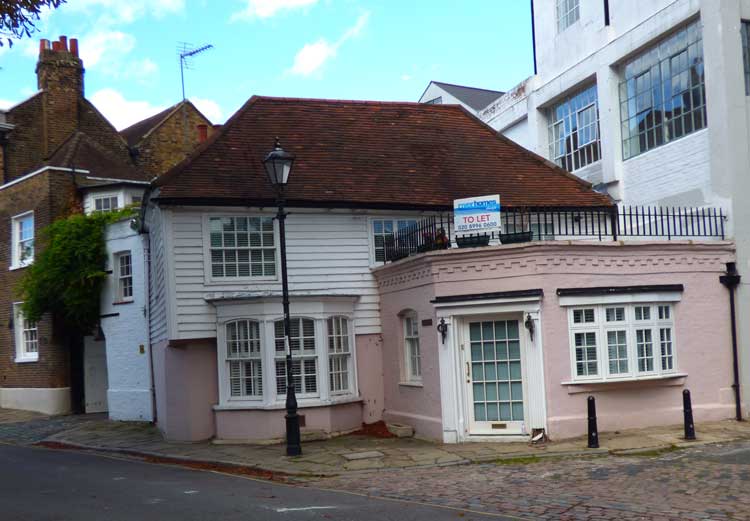 | | |
| --- | --- |
| Start: Turnham Green Underground Station. | Duration: 2.5 Hours |
Chiswick is a truly picturesque village. But it also has a darker side and, as a result, numerous ghosts haunt its houses, parks and riverside locations.
On this walk you'll be able to seek out the locations where ghosts have been seen.
THE WEST END GHOST WALK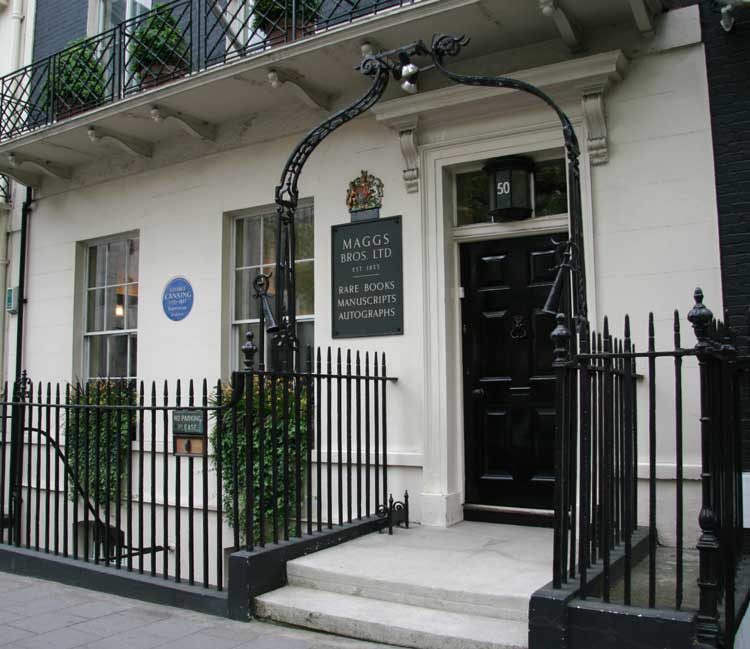 | | |
| --- | --- |
| Start: St James's Park Underground Station. | Duration: 2 Hours |
Take a spectral wander into the parks, squares and haunted streets of the West End of London.
Search for headless ladies, listen for phantom footsteps and other things that go bump at all hours of the day and night.
You'll also get to see the most haunted house in London.
THE DICKENS WALK IN ROCHESTER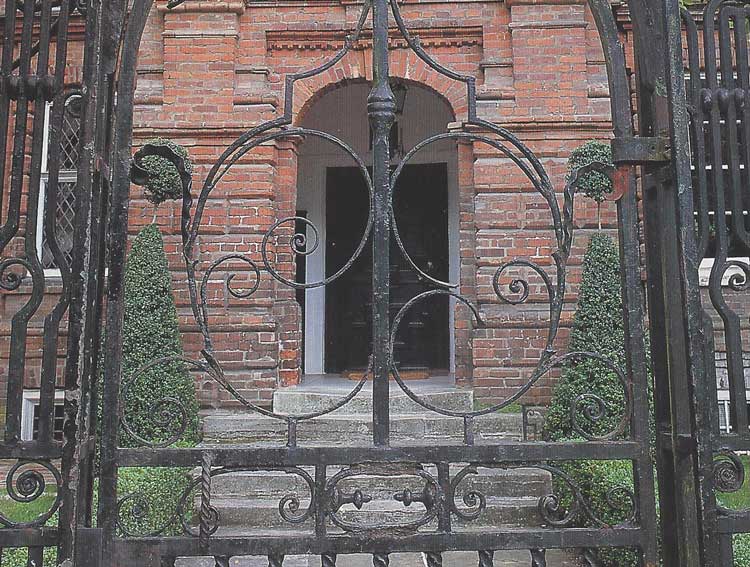 | | |
| --- | --- |
| Start: Rochester Railway Station. | Duration: 2 Hours |
Rochester was the city that Dickens knew and loved. Indeed, as far as his inspiration for his works, Rochester ran London a close second.
For this walk you'll need to take the train out of London and travel through the lush Kent countryside.
But. your journey will be rewarded with an truly wonderful experience, because you'll discover a truly magical city.
A FREE PLUCKLEY GHOST WALK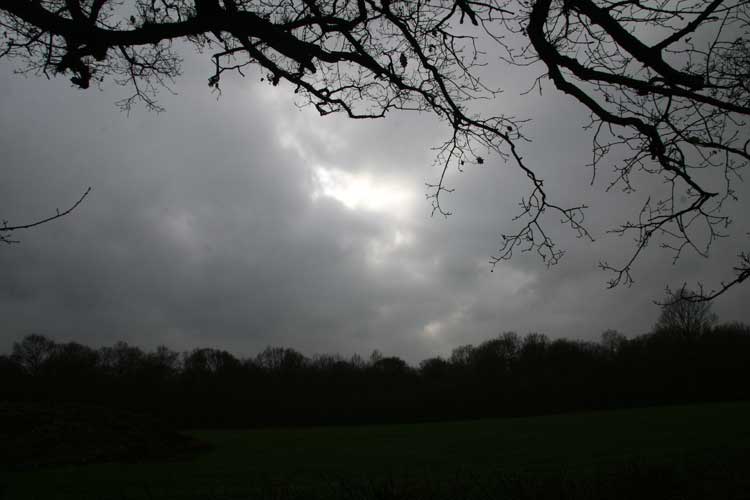 | | |
| --- | --- |
| Start: Start St Nicholas's Church, The Street | Duration: 3 Hours |
The village of Pluckley, in Kent, has the dubious reputation of being the most haunted village in England.
For this free walk, you'll need to take the train from London to Pluckley.
Once there, you'll uncover some haunted hotspots, whilst, at the same time, experiencing some of the loveliest, and creepiest, countryside imaginable.
THE CITY OF LONDON DISCOVERY WALK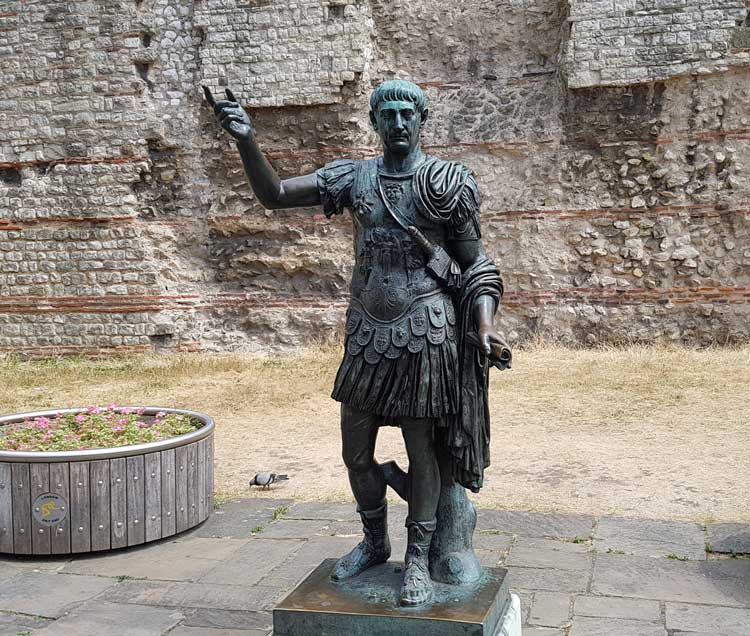 | | |
| --- | --- |
| Start: Tower Hill Station. | Duration: 2 Hours 45 Minutes |
This fascinating walk will take you from the Roman beginnings of London and on through 2,000 years of captivating history.
You'll follow the trail of destruction left by the Great Fire of 1666; you'll have the chance to visit a Roman temple; you'll uncover London's medieval palace; and you'll discover places that will both surprise and intrigue you.