THE KEY TO THE MEMORIALS
Below you will find a quick reference key to the 54 memorials in Postman's Park. I have used the glazed brick dividers to split the memorial into six sections. Each section has a separate entry, beneath which you will read the names of those who are memorialised in that particular section. To read the newspaper accounts of that particular person's heroic act simply click on their name and you will be taken to their page which will give full details.
As you will notice when you read the individual accounts, some of the information on the plaques is incorrect. Some have the wrong names, some have the wrong dates, and one features an example of Victorian fake news!
Since my intention for this guide is to provide a visual reference of the memorial itself, I have used the names and the dates as featured on the plaques, and any factual errors have been highlighted and corrected in the actual text on the individual pages.
THE WATTS STATUETTE
At the centre of the wall is a memorial to its creator George Frederick Watts.
This memorial was unveiled on December 13th 1905, a year after Watts had died.
A statuette of him stands in a niche, flanked by pilasters. He wears a robe and holds a scroll on which is inscribed "HEROES."
There are inscriptions above and below the statuette. The top one reads, "THE UTMOST FOR THE HIGHEST"; whilst beneath is carved, "IN MEMORIAM GEORGE FREDERIC WATTS, WHO, DESIRING TO HONOUR HEROIC SELF SACRIFICE, PLACED THESE RECORDS HERE."
Shortly after the memorial had been unveiled it was suggested by the committee that had been set up to oversee the monument that an iron grill should be placed over the statuette to protect it.
However, Watts's widow, Mary, dismissed the committee's concerns observing that it would be better to trust the public.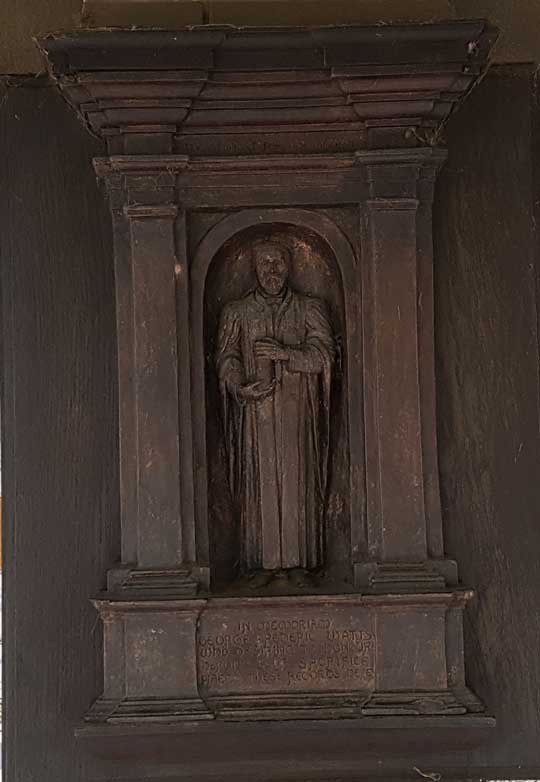 HOW TO USE THE GUIDE
On the photograph below you will see the six sections into which I have divided the Memorial To Heroic Self Sacrifice.
Each section then has its own entry below.
Each entry features a photograph of the tiles on that particular section, followed by a list of the names of those who are commemorated.
The names run left to right from the top left corner of the section to the bottom right corner of the section.
Just click on a name to be taken to the article.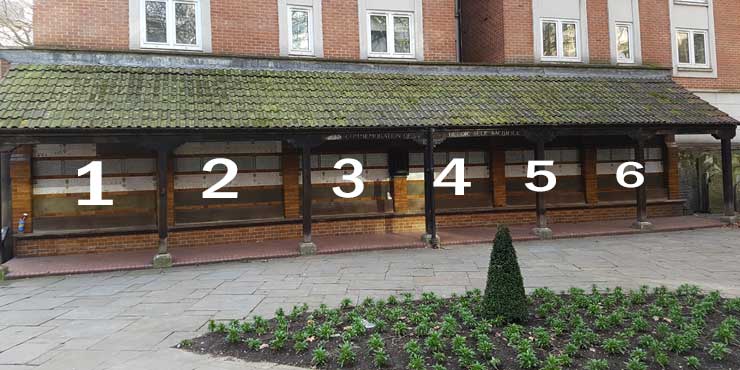 ---
SECTION ONE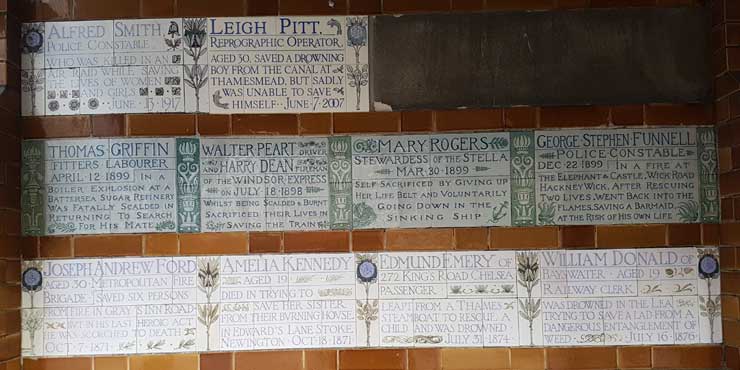 ---
SECTION TWO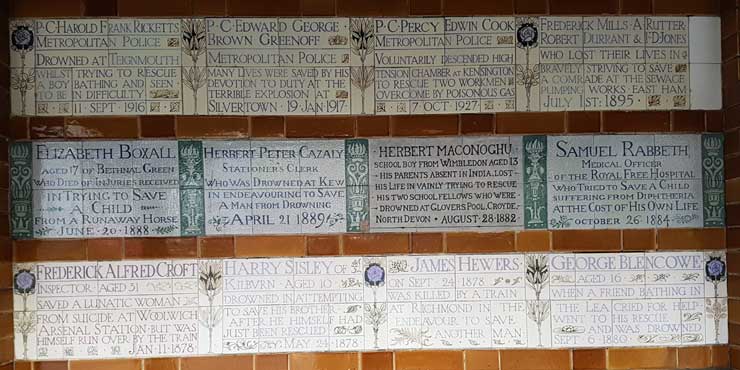 ---
SECTION THREE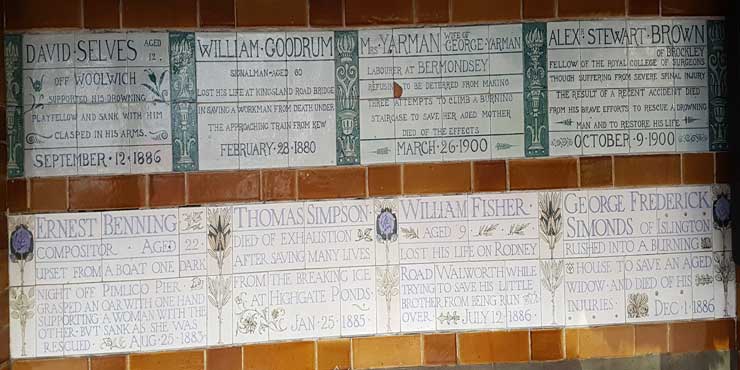 ---
SECTION FOUR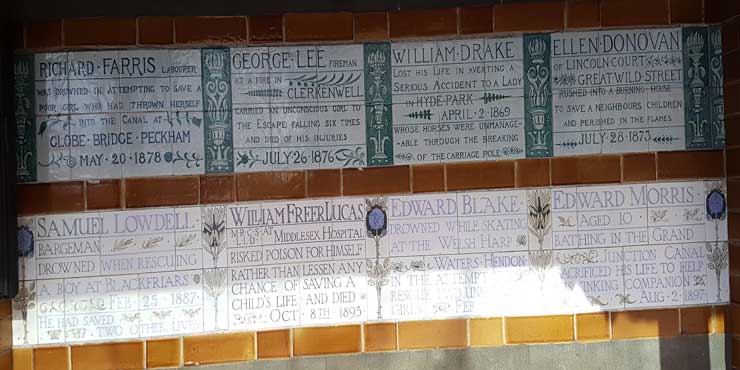 ---
SECTION FIVE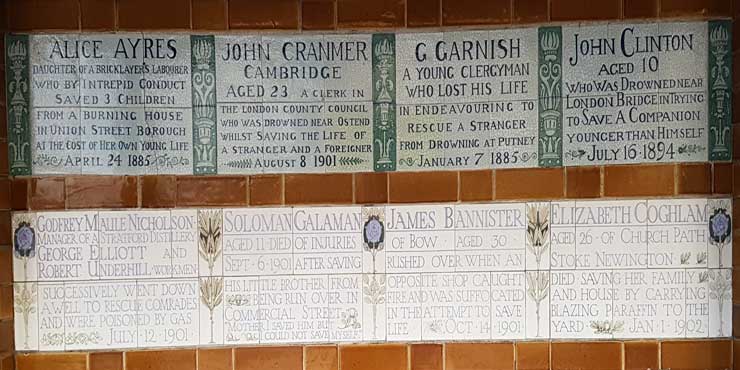 ---
SECTION SIX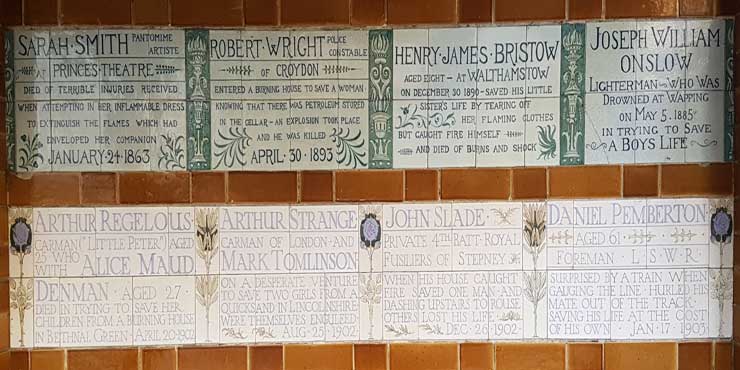 ---