Firstly, might I apologise for the non appearance of May. They keep inviting her to take part in the debates but....okay I know that was an awful joke to start back with after a month's absence, but I like to show that I can be as topical as the next list-compiler!
By way of an explanation, the reason my May list did not appear was because I spent the month completing my guide to Postman's Park, and revamping the website. I hope you like the finished product.
Actually, it's not quite finished since there are a lot of things that I'll be adding over the next few months, so keep an eye on the "London Guide" section at the top of the page, as you're going to find many more things that you can enjoy in London over the coming months and years.
Anyway, after a month away, the new list is ready, and below you will find some great offerings for the coming weeks.
There's a sing-along in Trafalgar Square; there's the chance to see some Dragon Boat Racing down in Docklands; you can attend a lecture in a tunnel shaft in Rotherhithe; spend an artistic weekend in Mayfair; and - although not strictly speaking in London - you can head out to a wonderful old mansion that nestles amidst 300 acres of lush Hertfordshire countryside.
MY WALKS THIS MONTH
My walks programme for June gets underway with the Charles Dickens in Southwark Tour on Sunday 4th June at 11am. Click here for full details.
On Sunday 18th June at 11.45am I'll be doing my penultimate Hampstead Walk, which will then stand down for a few months to make way for a new walk. Click here for full details of the Hampstead Walk.
The Inns of Court Tour will be taking place on Tuesday 20th June at 2pm. This is proving to be a really popular tour and I love conducting it. Click here for full details.
TWO NEW WALKS
I've added two new walks to the schedule. For those of you who have enjoyed the Secret London Tour, there's a new Hidden London Tour, which explores a completely different part of London and which features some great locations. Click here for full details.
Finally, in September, the Great Fire of London Walk will blaze through the streets of the City following the trail of destruction left by the conflagration. Click here for full details.
I look forward to saying "hello" to old and new friends alike.
REGULAR FACEBOOK UPDATES
So, all in all, there are some great locations to get out and about to in London and, as per usual, they're all free, so enjoy.
Just to remind you that I also post updates and additional venues on our Facebook page, so you might like to join us and like us (as in Facebook likes!) to ensure you're kept fully up to date on what's happening in London during the weeks ahead.
As ever, if something changes in the weeks ahead I will put the update on the Facebook Page, in order not to bombard you with emails.
So, without further ado, here is my June 2017 list of ten things to do in London.
---
VISIT POSTMAN'S PARK
THE MEMORIAL TO HEROIC SELF SACRIFICE
Postman's Park, St Martin's Le Grand, London EC1A
Open 7 days a week, 8am to 7pm.
Nearest Underground Station: St Paul's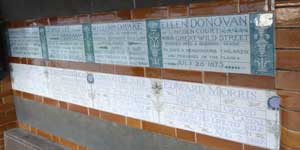 Those of you that have joined my Secret London Walk over the previous months will know that I've been busily researching the stories of all those who are commemorated on the wonderful "Memorial To Heroic Self Sacrifice", in Postman's Park.
If you're not familiar with this lovely, and poignant, monument - it consists of a tiled wall on which are commemorated brief summaries of heroic acts performed by ordinary men, women and children in the late 19th and early 20th centuries.
I have now published a full guide to all the monuments, which can be accessed on its own section on the website.
It is, therefore, possible to stand in front of each of the memorials and read the full stories of each of the people commemorated.
---
ENJOY A MUSICAL SING ALONG
WEST END LIVE
Saturday 24th June 11am – 6pm and Sunday 25 June 12noon – 5pm
Nearest Underground: Charing Cross or Embankment
Fancy a sing along to the scores from some of the West End's most popular musicals?
Well, here's your chance, with the 13th annual "West End LIVE."
I would advise that you start gargling asap, as well as start swatting up on the lyrics and tunes from the likes of The Lion King, Wicked, An American In Paris, Bat Out Of Hell, and many more besides. I was going to add Les Miserables, but I couldn't spell it!
A word of warning though. The event is massively popular and the space is limited. So make sure you arrive early to secure a pitch.
Mind you, if your voice is as bad as mine you should have no problem clearing a space!
---
DISCOVER A VICTORIAN WOODLAND GARDEN
THE ISABELLA PLANTATION
Nearest Station: Richmond Station - National Rail or District Line (and then catch the 371 or 65 buses to the pedestrian gate at Petersham)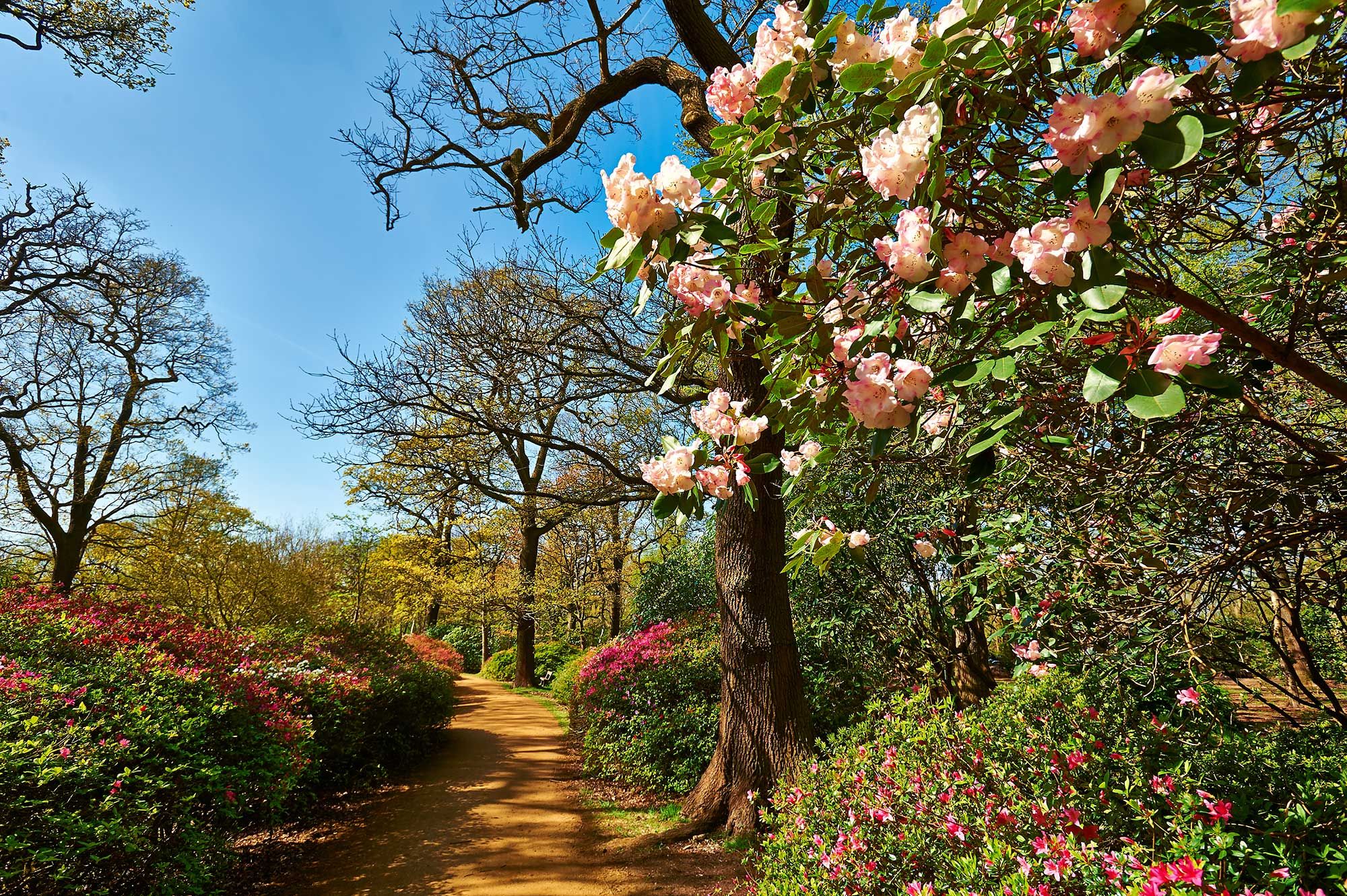 The Isabella Plantation is a 40 acre woodland garden set within a Victorian woodland plantation planted in the 1830's.
First opened to the public in 1953, it is best known for its evergreen azaleas, which line the ponds and streams and at their peak of flower in late April and early May.
Located in the gardens are the National Collection of Wilson 50 Kurume Azaelas (introduced to the west from Japan in the 1920's by the plant collector Ernest Wilson), large collections of Rhododendrons and Camellias, plus many other rare and unusual trees and shrubs which provide interest all year round.
You can also enjoy free walks guided by the gardeners.
---
SAY HELLO TO MASTER WONG WING CHUN
LONDON HONG KONG DRAGON BOAT FESTIVAL
Sunday 25th June 10am – 6pm
London Regatta Centre, Dockside Road, London, E16 2QT
Nearest Station: Royal Albert, using Docklands Light Railway (DLR).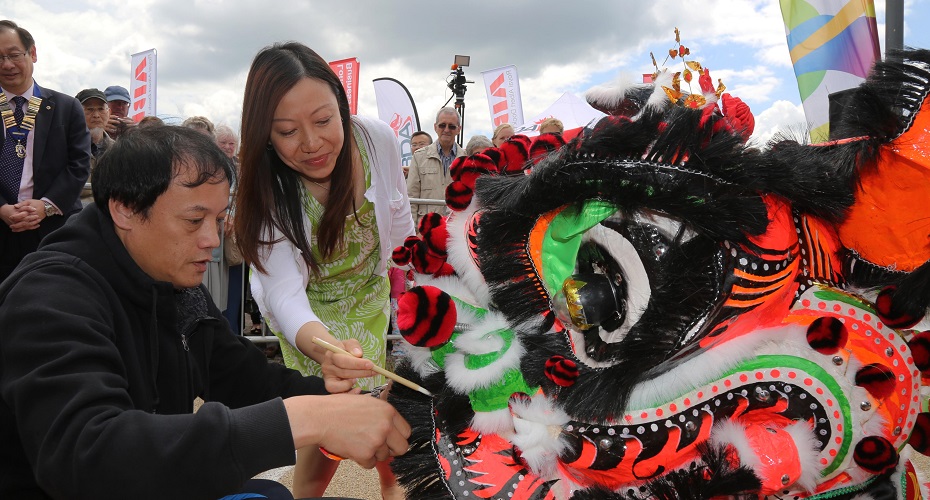 Dragon Boat Festival is the second largest cultural event in the Chinese calendar, second only to Chinese New Year.
The festival falls on the 5th day of the 5th month in the Chinese lunar calendar and marks the beginning of the wet season, when farmers began to sow their seeds.
The prosperity of the farming community largely depended on sufficient rainfall to ensure a bumper harvest.
The dragon in the Chinese Zodiac symbolises the clouds, rain and water, and is said to rule the rivers and lakes.
The farming communities began their worship of the dragon by organising dragon boat races to welcome the wet season.
And now you can do likewise, or at least watch others doing likewise, by attending this fun day down in London's Docklands.
As well as enjoying the thrill of dragon boat racing, there will be an exciting mix of activities and entertainment.
You'll be able to experience Chinese culture and treat your family to a fun-filled day out that will include the opportunity to make the acquaintance of "Kung Fu and Youtube sensation" Master Wong Wing Chun.
Full Details On This Website
---
A WEEK OF GADGETRY AND WIZARDRY
LONDON TECH WEEK
Various venues around London.
A mixture of free and paid for events.
I don't know about you, but I love gadgets and techie stuff - well some of it.
So, when I discovered there is a whole week dedicated to all things technical, I logged on to find what sort of things could fire my imagination and get the Jones synapse a-tingling and a-jangling.
I have to say that negotiating the website to find exactly what is on, left me wishing I'd paid attention in the IT class at school (who am I kidding, when I was at school, IT was something that went with Five Children!); but the festival does appear to have some great events.
I was particularly struck by the free screening of James Cameron's Avatar, which will take place on Tuesday 13th June 2017 at 6.30pm at "The Scoop", situated at 2a More London Riverside. Spaces are available on a first come first serve basis, and from personal experience, my I suggest that, since it is a long movie, and the seats are stone, you may want to take along a cushion!
---
BE AMAZED IN GREENWICH
FIERS Á CHEVAL
Cutty Sark Gardens, Greenwich, SE10 9HT
Nearest Station: Cutty SarK For Maritime Greenwich (DLR).
This does look like its going to be a truly amazing event, and the video looks amazing, so I, for one, am already amazed.
You can watch the video for what to expect, and this a a little bit of blurb from the website:-
"Prepare to be amazed, as, under the gaze of the Cutty Sark's famous figurehead, a team of illuminated white horses appear, accompanied by a symphonic soundtrack.
---
DIG INTO THE PAST
WORLD ARCHAEOLOGY FESTIVAL
Saturday 10th June Noon – 5pm
Institute of Archaeology, University College London, 31-34 Gordon Square, London, WC1H 0PY
Nearest Underground Station: Euston Square.
In the Institute's 80th year, the "World Archaeology Festival 2017" will involve lots of activities in Gordon Square and also in the Institute of Archaeology building for families and all members of the public.
Tours of the Institute's world-renowned collections and object handling-sessions will be available while archaeologically-related activities for adults and children alike will also be on offer as well as displays of experimental archaeological techniques.
Full Details On This Website
---
SPEND AN ARTISTIC WEEKEND
THE MAYFAIR ART WEEKEND
Friday 30th June 2017 to Sunday 2nd July 2017
Various locations around Mayfair
Free (although some events do charge.)
Nearest Underground Station: Depends on the event
I have to say, when it comes to art I'm no Michelangelo; but, then again, neither was Picasso - so, perhaps there's hope for me yet?
However, were I to be looking for a little artistic inspiration, I would most certainly make a beeline for Mayfair over the last weekend in June. After all, the chance to hear those who have carved - or should that be sculpted? - such careers as artists have to be worth brushing up against in the hope that a smidgen of their talent might rub off on one.
There are absolutely loads of things going on over this weekend, so a quick look at their events list via the below link might be in order?
Some of them do incur a charge but many of them are free.
So, to quote from their website - "The Royal Academy will be the hub for the Mayfair Art Weekend, with the RA courtyard offering a place to eat, drink and listen to music while engaging in creative workshops, discovering site-specific installations and performances."
Sounds wonderful. Now, where's my paint brush?
Full Details On This Website
---
ATTEND AN UNFORGETTABLE EVENT
REMEMBERING MARC BRUNEL
Thursday 15th June 2017, 6.30pm to 9pm
Brunel Museum, Railway Avenue, London,SE16 4L
Nearest Station: Rotherhithe station (Overground)
Please allow me to quote from the event website:-
"The French Revolution had many dramatic effects and one unguarded remark by this particular Frenchman quickly turned him into an émigré that greatly benefitted first the US and then the UK.
His inventive genius and engaging personality elevated him to the very top of English society from where, with exemplary business ineptitude, he plummeted into debtors prison.
Mistreated and highly regarded, his influential friends bailed him out and with his spirit intact he not only invented modern shield tunneling but put it into effect in a project that changed the world, The Thames Tunnel
He started a dynasty of Engineers: himself; Isambard Kingdom and Henry Marc - all Brunels. It is not much appreciated that he and IK were an extraordinary father and son team and there was a "Brunel in petticoats" too.
The talk will take place in the tunnel shaft of the Brunel Museum. Refreshments by the Midnight Apothecary.
Full Details On This Website
---
ARRIVE IN STYLE
MOOR PARK GOLF CLUB OPEN DAY
Thursday 22nd June 2017 10.00am, with the last tour departing at 11.00am. There are several other tour dates throughout the year, see website for details.
Moor Park Golf Club, Rickmansworth, Hertfordshire, WD3 1QN
Nearest Underground Station: Rickmansworth, then a 5 minute taxi ride. If you would prefer to drive, which might prove a better option, then use Sat Nav code WD3 1QL.
Any venue that offers free tours, and whose first question on the FAQ's section of their website is "Do you allow helicopters to land in your grounds", is worth a visit in my book, either by helicopter or by tube to Rickmansworth, and then by taxi for the last leg of the journey.
But wow oh wow, what a rare treat awaits those who make the journey.
Permit me to quote from the aforementioned website:-
"Moor Park Mansion is a Grade 1 listed Palladian building, set within over 300 acres of landscaped Hertfordshire parkland." Note the "three hundred acres" bit, that's why a taxi is essential.
Returning to the website:-
"Originally built in the late 17th Century for the Third Earl of Bedford, Moor Park Mansion has had various renovations and extensions over the centuries to become the building it is today."
Of course words can only go so far in giving an impression of what awaits - so pop over to their website and you'll be instantly smitten by what you see.
Now, where did I put my helicopter keys.
Full Details On This Website
---