A JOURNEY THROUGH LONDON'S FASCINATING PAST
London is a city of surprising encounters.
You turn a corner, expecting to find nothing in particular only to find a whole vista onto the past opening up before you - eliciting the time honoured response of, "Well, I never thought this would be here!"
In essence, that is the theme of this walk. Surprising you, and furnishing you with so many WOW moments that you'll be wowing for days to come!
INTO THE ALLEYWAYS
Having begun your tour outside two of the City's most glorious buildings, we venture into a warren of timeless alleyways to encounter some genuine survivors from days gone by.
From the site of London's first coffee house, via a set of curious doors that people pass daily without noticing just how exquisite they are, to a group of timeworn demons that look menacingly down from their lofty perch - this first section of the tour will have your neck craning and your head spinning, there will be so much to look upon and take in
OF MICE AND WREN
Then we set off via Victorian London's most beautiful market to seek out the two mice that have been battling over a piece of cheese for nigh on a century, and whose presence on a gloriously eccentric building is reputedly in remembrance of a long ago tragedy.
Next, we plunge into another network of alleyways to find one that is so untouched by time and progress that you will almost feel that you have somehow been transported back to medieval London.
And, if that wasn't enough to send you a-wowing and a-gasping all the way home, then how about the picturesque ruins of one of Sir Christopher Wren's majestic City churches?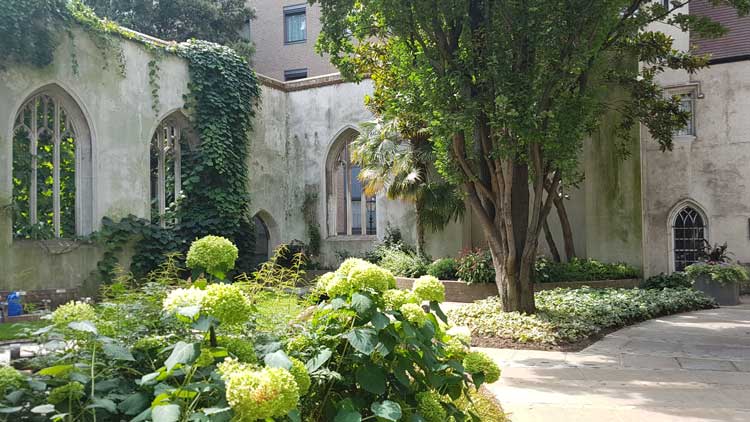 GUIDED BY PEPYS
Next up, and we've found our way to the the site of the location of the house and office of Samuel Pepys, diarist extraordinaire, where you will learn about some of his memorable escapades in the very streets through which you will be walking.
Just a stone's throw away is a bizarre gate surmounted by ferocious spikes that protrude from a set of skulls, and which Dickens found so curious he dubbed the church outside which they stand "St Ghastly Grim."
FROM THE GHASTLY TO THE SINISTER
Having learnt about the curious history of this truly remarkable church, we delve into one of the City's most chilling - some might even say sinister - alleyways. Here, you could almost imagine all manner of nefarious happenings having occurred - indeed, many nefarious happenings have, in fact, occurred here, and Richard will delight in regaling you with them.
From here, it is but a hop, skip and a jump - well, as short walk to be precise, to arrive at one of the best preserve section of the old City wall, part of it medieval, part of it Roman, all of it absolutely fascinating and a true treasure for you to uncover.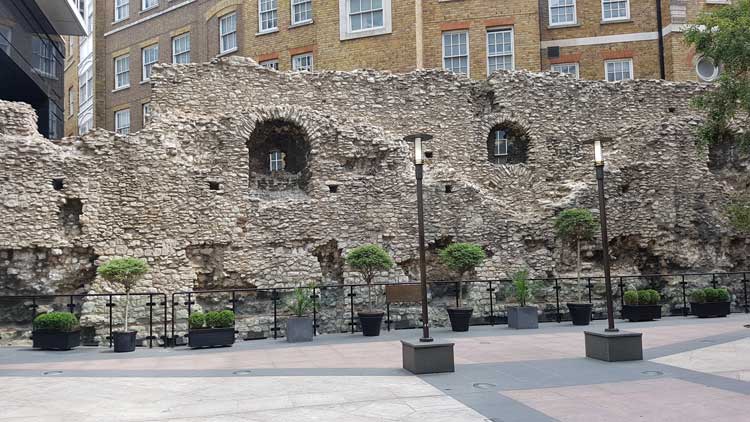 A FASCINATING TOUR IN AN HISTORIC QUARTER
So, why not shake of the shackles of the 21st century and enjoy a journey back into London's fascinating and eventful past, as you spend a few hours exploring historic streets and uncovering true gems of bygone London.
Your time machine awaits you!