READ ALL ABOUT IT!
There are thousands of books about London and they cover a wide variety of themes.
On the walking tours our guides often mention particular books, from biographies to general histories of London and so we've decided to put together a reading list of our favourite books that we think our clients might enjoy as well.
THE INVISIBLE WOMAN
BY CLAIRE TOMALIN
In 1857 Charles Dickens met the young actress Ellen Ternan and, within a year, he had separated from his wife, Catherine.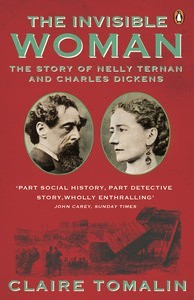 It has never been confirmed 100% that Dickens and Ellen were lovers, albeit the evidence that they were is, to say the least, compelling some might even say indisputable!
Claire Tomalin's book is a skilled piece of detection in which she takes us through the relationship between the most famous man of the age and the teenage actress who, because Dickens was so determined to keep their relationship a closely guarded secret, became, to all intents and purposes, invisible.
Dickens himself doesn't emerge well from this book, and nor should he. He treated his wife appallingly and, his determination to keep his lover out of the public gaze, led to him falling out with many of his closest friends.
But, the story, and the way that Claire Tomalin delves into its background, makes this the book for anyone who wants to known more about the great Charles Dickens scandal.
You can purchase a copy via amazon.
UNCOVERING JACK THE RIPPER'S LONDON
BY RICHARD JONES
This book makes the perfect accomplice for our regular Jack the Ripper tour.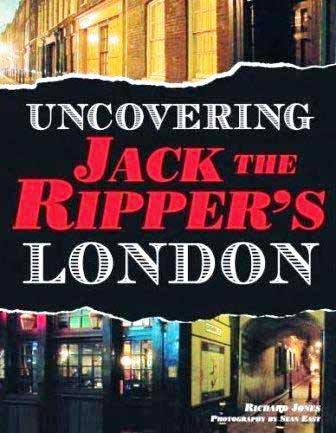 Uncovering Jack the Ripper's London forsakes the usual game of naming the murderer and, instead, focuses on the twelve weeks in 1888 when an unknown miscreant was loose on the streets of Victorian London's East End.
Making use of official and newspaper reports, coupled with eye witness accounts that were used at the various inquests into the deaths of the victims, the book provides a detailed insight into the East End of London as Jack the Ripper terrorised its inhabitants and the police struggled to catch him.
You can purchase a signed copy here.
CHARLES DICKENS MAGICIAN
BY IAN KEABLE
Charles Dickens is well known for his written output, and justifiably so.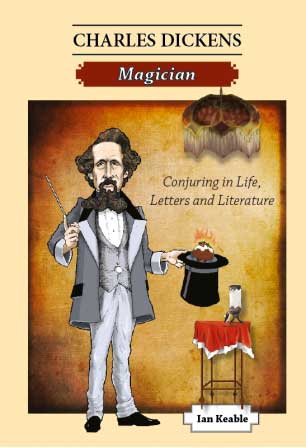 But, one of his lesser known talents was as an amateur magician, and an enthusiastic one at that.
No Christmas or birthday party would be complete without him amazing his guests with his legerdemain, and he is known to have met, and to have seen some of the 19th century's greatest magicians.
Now Ian Keable, who himself is a prestidigitator par excellence (he's a Member of the Magic Circle), has written this entertaining, and thoroughly researched, book that looks at this lesser known side of Dickens genius.
Prepare to be amazed as Ian conjures up some, not so well known, facts about England's greatest novelist.