FIND A TOUR
If you are looking for a specific tour either type its name into the search box below, or else scroll down the page to see the various dates on which that walk is available and their dates of operation.
To quickly check dates of operation and availability on our walks just click on the "Tour Dates and Bookings" tab, or click here to be taken to our online calendar. This will show you the walks for the next four months.
For more detailed information please scroll down the page.
QUICK WALKS GUIDE - DAYS AND TIMES
THE JACK THE RIPPER TOUR
7 nights a week at 7pm
Dare you abandon the well lit streets of 21st century London and venture back in time to the gas lit streets of the Victorian Metropolis?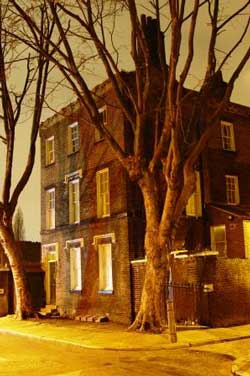 If so, our expert led Jack the Ripper walk may well be right up your street, so to speak.
Beginning outside Exit Four of Aldgate East Underground Station, we head straight into the old alleyways where the World's most infamous murder mystery was played out.
Indeed, you will be taken step by step through the twists and turns of a crime spree that has fascinated people for over 126 years.
You will walk through atmospheric streets that have hardly changed since the autumn of 1888, when the ripper brought terror and panic to them, and you will learn all about the massive police operation that saw detectives pit their wits against a murderous maniac, the like of which the East End hadn't seen before, and would never see again.
Click here to book places and learn more.
THE SECRET LONDON TOUR
Selected Sundays, Tuesdays
Thursdays and Saturdays at 2pm
Richard Jones's Secret London tour enables you to leave behind the busy main roads and explore a hidden World of narrow alleyways, hidden courtyards, sunken churchyards and ancient buildings.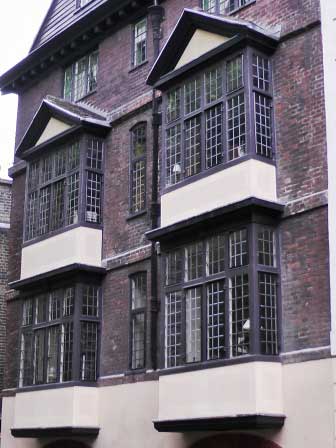 Participants really will see places that they never knew, or would even guess, could still exist, and Richard's dynamic and erudite commentary as you walk around really will bring the history that abounds in this magical area vividly to life.
There are so many things to see on this truly memorable walk, but highlights include the City's old medieval palace (c1411); the oldest parish church in London (c1123); pre-fire houses and gateways that still bear the scars left by the Great Fire of London (c1666).
Add to all these a wealth of other fascinating locations and curiosities - that, once you have discovered them, you'll most certainly wish to return to again and again - and you see why the Secret London tour can be enjoyed by visitors and Londoners alike.
Your time machine awaits!
Click here for further details and to make a booking.
CHARLES DICKENS WALKING TOURS
Selected Sundays At 11am
Charles Dickens had a love/hate relationship with London. He peopled its streets with some of the most famous, and popular character, in literature.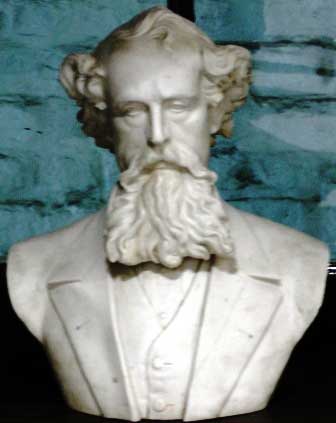 Yet, certain parts of the Victorian Metropolis haunted his imagination and aroused feelings of resentment in him.
Richard's Charles Dickens walk takes you through the streets of Southwark, the area in which Dickens would relive a childhood trauma over and over again, both in his life and in his fiction.
The tour delves into the secret places of this little known part of the Capital and provides participants with a vivid insight into the events that came to fuel Dickens hallucinating genius.
All in all, this is a terrific tour for those who have even a modicum of interest in the life, times and creations of English literatures greatest novelist, and who want to explore the streets, alleyways and courtyards where his London has, somehow, managed to survive the ravages of time.
Click here for full details of Richard's Dickens walks
LONDON GHOST WALKS
Selected Fridays and Saturdays
When it comes to walks around haunted London Richard Jones is, very much, in a league of his own.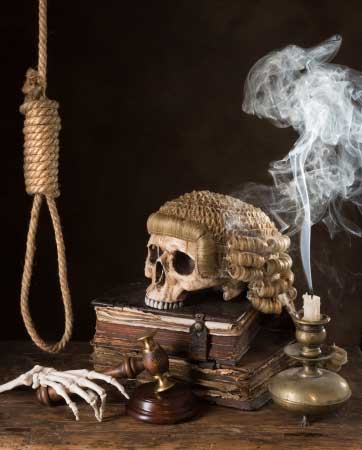 He is the author of numerous books on the paranormal and, as such, is up to speed on all the Capital's most haunted streets, graveyards and historic buildings.
His ghost walks will introduce you to some truly spooky and eerie places, whilst his talent as a storyteller will ensure that you are suitably creeped out.
When you join Richard for a haunted London walk, you are not joining a guide who has just read a few ghost stories in a book, you are joining the guide that the book and thus you are guaranteed a spine-tingling, marrow chilling evening throughout which you will never be sure who, or what, might be hiding around the next corner, or lurking just a few graves along.
Cheers and chills abound!
Follow this link for full details of Richard's London ghost walks.